Participation in Trade Fair and Exhibition
To expand business possibilities, we participate in trade fair and exhibition both in Japan and abroad where we book booth for our members to exhibit, with financial help of Chiba Pref.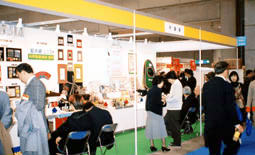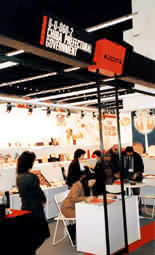 Domestic and Overseas Observation and Training
Through observation of advanced enterprises both in Japan and abroad, we offer opportunities to members for development and training.of personnel.

Credit Investigation
We render credit investigation service both in Japan and abroad through a credit bureau and give investigation report to our member.

Business Seminar
To strengthen management and improve capabilities of employee, we hold various seminar like management training and trade know-how etc.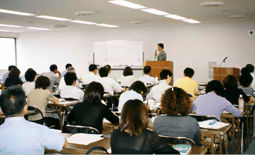 Joint Sales
At Narita International Airport we run 2 shops, |Chiba Trade Center(4th floor, 1st terminal bldg) and Chiba Boukyo(4th floor, 2nd terminal bldg)|, exhibit or sell goods selected by our members, distribute catalogues and pamphlets of sightseeing in Chiba pref. to travelers overseas.
Chiba trade centeriThe fourth floor of the first terminal buildingj